OpenRunner Team
At OpenRunner, we deal with coding, development and behind-the-scenes work, but above all, you will meet enthusiasts who form a team with a human size and values.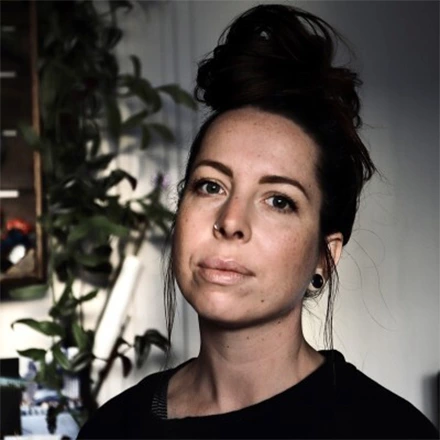 Sophie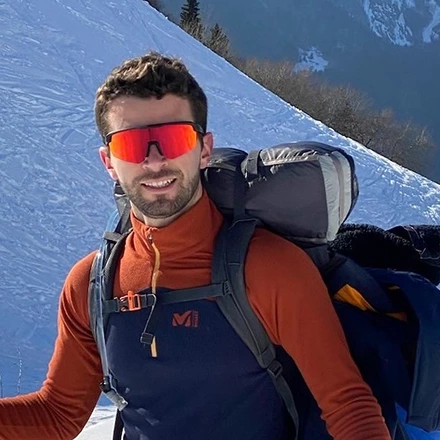 Matthieu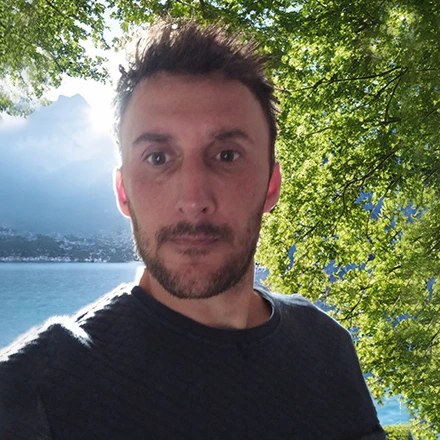 Samuel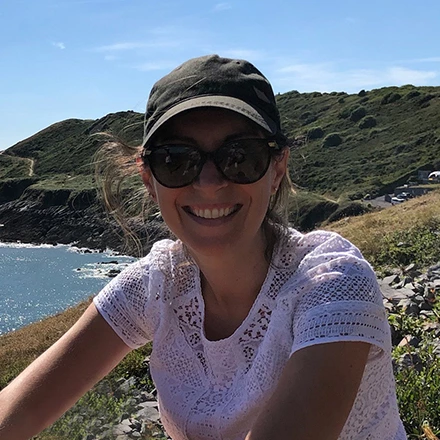 Isabelle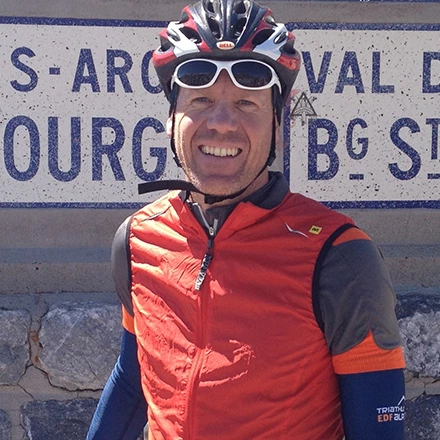 Éric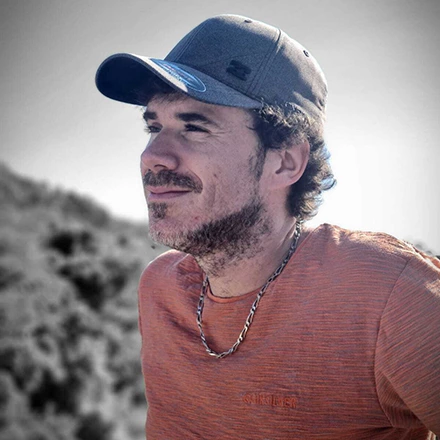 Yohann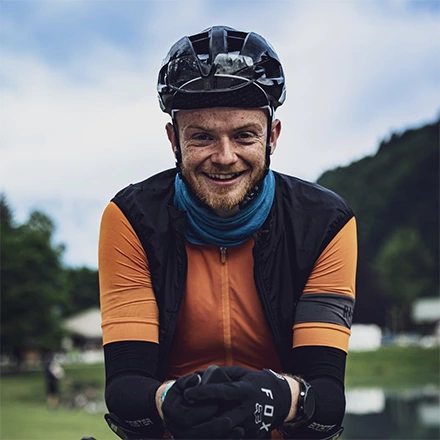 Louis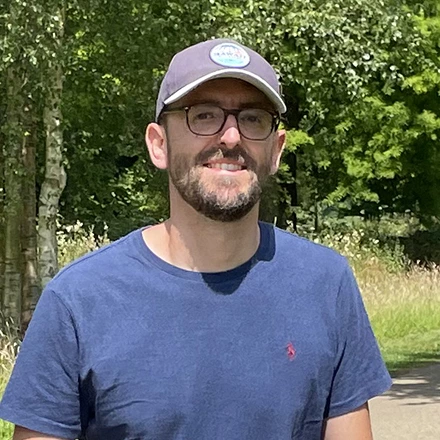 Nicolas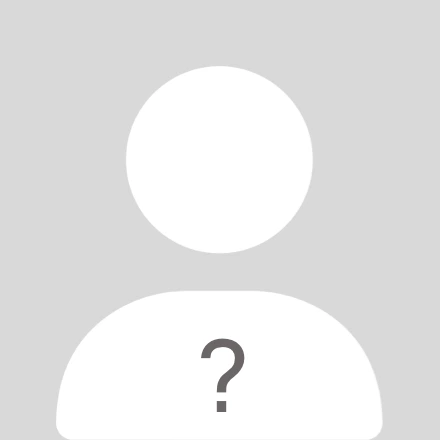 You?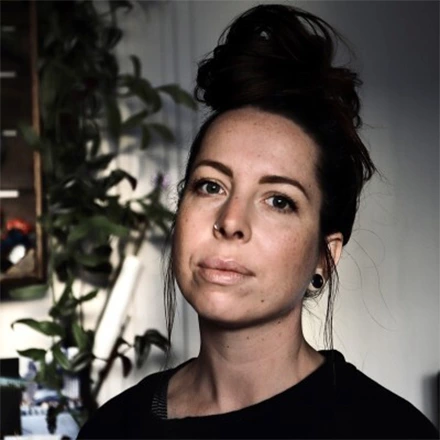 Sophie
UX Designer

Point of departure
She has mountains in her blood, at the foot of Mont Blanc! The daughter of a ski instructor, Sophie comes from Les Contamines-Montjoie. And she could ski before she could walk!

Routes
Having arrived at OpenRunner in 2022 as a freelancer, just after the new version of the website was launched, Sophie makes sure that you are never lost or find yourself at a dead end. There is not much room for page 404 here. She anticipates and considers user expectations and feedback, working on optimisations and improvements, etc. Thanks to Sophie's compass, your paths and navigation routes on the website and app are as natural and intuitive as possible.

Base camp
Veyrier-du-Lac is a stone's throw from Lake Annecy. It's an ideal starting point for hikes.

Points of interest
Until she was 18, Sophie was immersed in the world of the Les Contamines-Montjoie resort. Skiing and more skiing! She had several very good results, especially in Nordic skiing. Since arriving in Annecy for her studies, Sophie divides her free time between making music and hiking with her dog in the Roc de Chère or Talabar, walks with guaranteed panoramic views of Lake Annecy.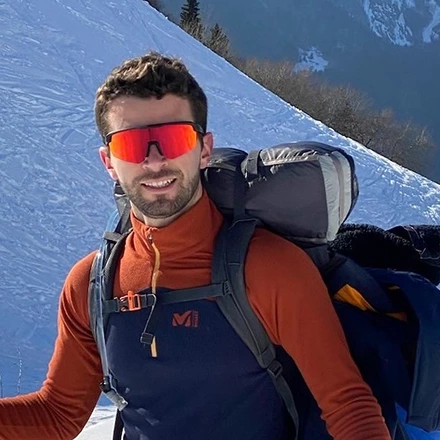 Matthieu
Front-end Developer

Point of departure
He may have been born in the Nantes region, but he's a mountain lover at heart!

Routes
Matthieu worked in Paris for 10 years, but his passion for the mountains and the appeal of the great outdoors won out. Everything you see on the OpenRunner website is thanks to the hard work of Matthieu and his skills as a front-end developer, a position he has held since 2021.

Base camp
He has been based in Haute-Savoie since 2021, in Thônes, a true strategic crossroads. The "capital" of the Aravis Range… and reblochon cheese!

Points of interest
A hiker in his soul, Matthieu loves the Pointe de Talarmarche (1852 m), which offers magnificent views of the Tournette, the Aravis and the Mont-Blanc massif. His ideal spot is at sunset. And as soon as a lake presents itself, Matthieu gets his paddleboard out!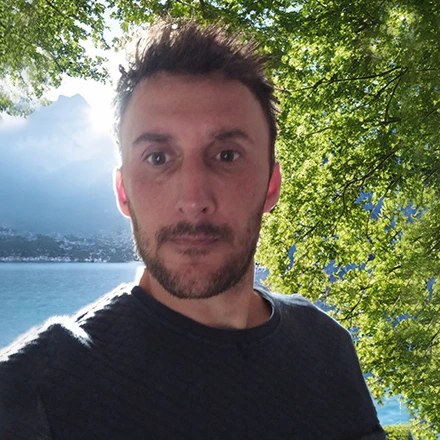 Samuel
Android lead developer

Point of departure
Another true Annecy local! Son of a ski instructor, Samuel loves mountains, skis and board sports.

Routes
As of March 2016, Samuel dons his suit to design and develop the Android version of the OpenRunner app. He may be an Android developer, but he's not at all robotic! Pole planting, godille skiing, 360... Samuel strings figures of style together to make sure that your outdoor desires come off without a hitch in an OpenRunner app that is ideally smooth, where everything flows naturally.

Base camp
He's been in the Dominican Republic since 2020, but he plans to return to his roots with his family!

Points of interest
It's hard to ski on Dominican beaches... So Samuel goes running, with the magic and charm of Lake Annecy tucked away in his mind.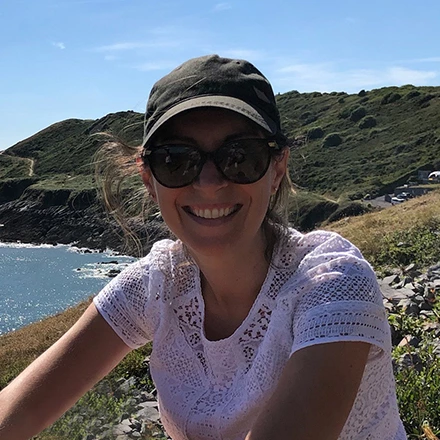 Isabelle
Graphic designer

Point of departure
Born in Grenoble, against the backdrop of the natural scenery of the Alps.

Routes
A freelance graphic designer within the collective L'Étrange Fabrique, Isabelle trained at Gobelins as a multimedia designer-director. She has been the "make-up artist" of the OpenRunner team since 2020! Communication materials, visuals, packaging of the website and the app, etc. Isabelle twirls her magic wand to create OpenRunner's visual identity.

Base camp
Annecy, the "Venice of the Alps", is the best setting for showcasing the outdoors.

Points of interest
It's hard to find the time, but cycling, rollerblading and hiking enrich her already full daily life!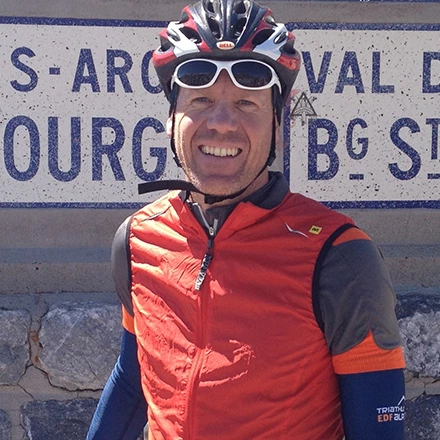 Éric
Founder of OpenRunner

Point of departure
Another Annecy local! He left, he saw, and he came back. Veni, vidi, Annecy. He is the visionary behind the OpenRunner project.

Routes
Éric founded OpenRunner in September 2006. Why? He was training for a triathlon in the Paris region, and he felt the need to calculate the mileage of his running outings in advance, as well as the (real) altitude difference by bike. So it was that, thanks to his scientific training and his career in computer science, OpenRunner took its first steps. After 10 years of Parisian life, Éric returned to his native land of Annecy in 2010 and developed a personal need into a complete solution for a community of outdoor practitioners, surrounded by a small team of enthusiasts. Éric is now the conductor of OpenRunner, leading his team with a baton and not a stick.

Base camp
He is in the heart of the action in Annecy-le-Vieux, as close as possible to OpenRunner base camp.

Points of interest
Cross-country skiing, road biking and running punctuate Éric's sporting seasons, and he always marvels at the way the region becomes a winter wonderland and the sensations that skiing gives him. In summer, he goes cycling, and his favourite playground remains the Bauges.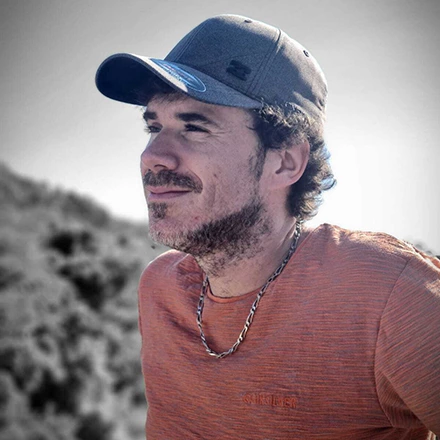 Yohann
Back-end developer

Point of departure
A true Annecy local! And he's no stranger to the Bauges. Yohann lived in Cusy for many years.

Routes
After studying IT development at the University Institute of Technology in Annecy, Yohann went to Scotland for a year as part of his studies, and then completed a Master's degree at Bourget-du-Lac. Having joined at OpenRunner in 2018, in a way, Yohann is the engine, the "hidden" mechanics of the website and the app. He is responsible for everything you don't see, but which is necessary for it all to function properly. Calculations, data and algorithms hold no secrets for this behind-the-scenes worker.

Base camp
Once in Annecy, always in Annecy.

Points of interest
Yohann dusts off the mountain bike trails several times a week, in all seasons. Summer hiking allows him to mix up his pleasures. Discovering new paths, mapping out new routes and sharing them is part of Yohann's DNA.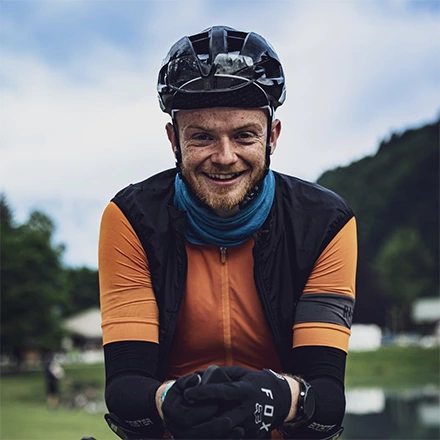 Louis
User support and social networks

Point of departure
Originally from Normandy, next to Caen. He's a Norman, but not all the time.

Routes
Following an internship in events, Louis arrived in Savoie in April 2022, on the outskirts of Lac du Bourget, in Chindrieux. Sport and gravel missions (Nature is Bike, GravelMan, etc.) have made him a connoisseur of the OpenRunner app. Louis joined the team in September 2022, and he now wears several hats. He carries out the role of user support, manages the Instagram and Facebook social networks, and also handles partnerships.

Base camp
Savoyard by adoption, his path led him to the very heart of the outdoor kingdom, Annecy.

Points of interest
A seasoned user of the OpenRunner app, Louis loves plotting his next expeditions to discover new gravel areas.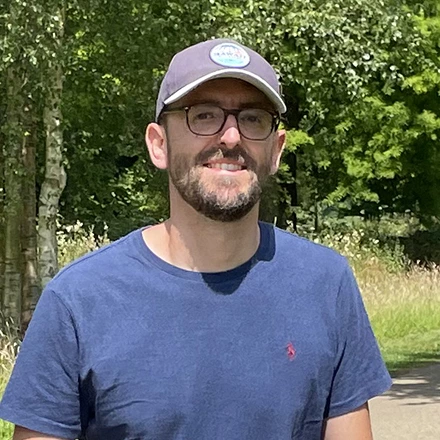 Nicolas
IOS lead developer

Point of departure
A local of Lyon who considers himself a bear, but not a Troll, despite his training at the Gobelins as a multimedia designer-director.

Routes
Initially a freelancer specialising in mobile iOS development within the collective L'Étrange Fabrique, Nicolas is the real chef of the iPhone app. From the development of the recipe to sending it to the App Store, he participated in the project and the launch of our mobile application in 2017. It made for a hearty menu! His 3-star expertise has been part of OpenRunner since 2020, and because he's such a good cook, we kept him!

Base camp
Annecy, in the heart of outdoor cuisine.

Points of interest
He's not big into sports. But that doesn't mean Nicolas sits behind a screen all day. A DIYer, cabinetmaker and… amateur brewer, Nicolas will invite you to taste his beer after a long gardening session.
Join us!
Would you like to join the team and take part in a human adventure for the development of outdoor activities? Then send us an unsolicited application!
We are continually looking for talents in iOS/Android development, web development, design, UI/UX, marketing and many other fields.